TUNISIAN GASTRONOMIC RETREAT
Escape to the artistic village of Sidi Bou Said, where a world of enchantment awaits you. Immerse yourself in the lap of luxury at our exquisite boutique hotel, where every detail is meticulously crafted to ensure your utmost comfort and delight.
PRIVATE GROUPS
UPON REQUEST
DEPARTURE 2024
JOIN THE GUESTLIST
 STARTING FROM
€1.799
 Per person IncL VAT
Booking is now open, submit your guestlist application to join
Experience the Epitome of Luxury at Maison Dedine
Your stay will be at Maison Dedine, a magnificent boutique hotel located in the enchanting village of Sidi Bou Said,  Maison Dedine is a true reflection of Tunisian culture and artistry. This remarkable hotel offers a one-of-a-kind experience, with only five tastefully decorated rooms that offer a tranquil and intimate stay.
Maison Dedine's rooms boast sophisticated decor and exceptional comfort, in addition to their breathtaking views overlooking the Mediterranean sea.
Culinary Masterclass
Sidi Bou Said, Tunisia
Embark on a culinary adventure as you join a masterclass led by a world-renowned chef. Begin by exploring the vibrant souks to handpick the freshest ingredients for your cooking session. Then, head to the beautiful Maison Dedine in Sidi Bou Said, where you'll immerse yourself in a hands-on cooking experience, learning secret techniques and exquisite recipes from the culinary maestro.
Discover Tunisian Wines
Domaine Neferis
Immerse yourself in the world of Tunisian wines with a visit to Domaine Neferis. Explore picturesque vineyards, learn the secrets of traditional winemaking, and indulge in an exquisite selection of Tunisian wines. Let yourself be enchanted by complex aromas and refined flavors while discovering the unique wine heritage of the region.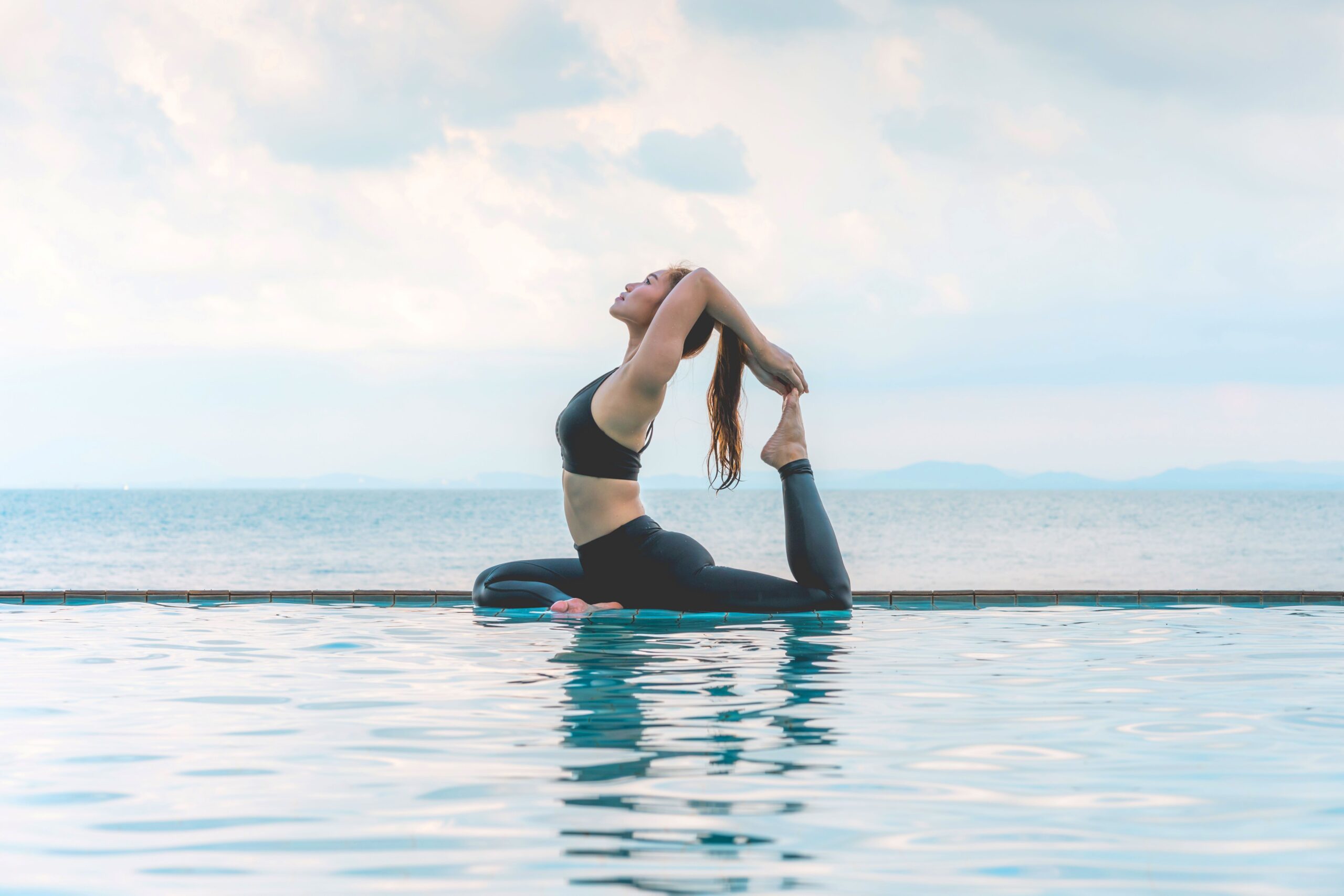 Rejuvenate with a Serene Yoga Session
Sidi Bou Said, Tunisia
Rejuvenate your mind, body, and spirit with a serene yoga session on the rooftop of Maison Dedine in Sidi Bou Said, Tunisia. Led by a skilled instructor, practice gentle poses and mindful breathing exercises while enjoying the breathtaking views. Leave feeling refreshed, relaxed, and in perfect harmony.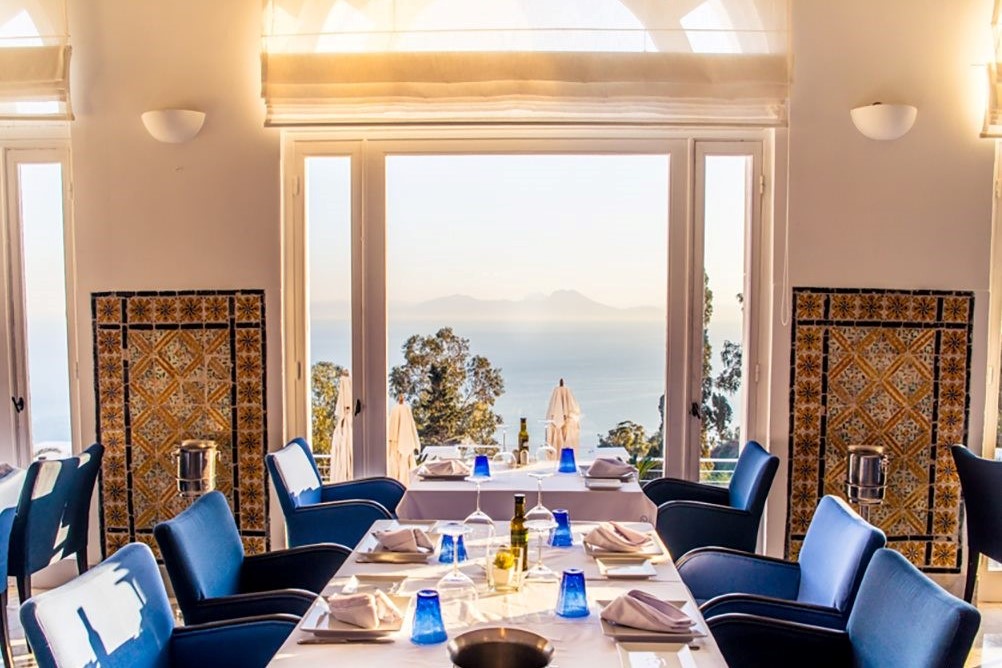 Indulge in a Dinner at Dar Zarrouk
Sidi Bou Said
Immerse yourself in a culinary journey at the esteemed Dar Zarrouk restaurant. Delight your taste buds with an array of delectable dishes meticulously prepared by talented chefs. Savor the harmonious blend of flavors, impeccable presentation, and warm ambiance that creates an unforgettable dining experience.
Explore the Ancient City of Carthage
Carthage, Tunisia
Embark on a journey through history as you explore the ancient ruins of Carthage. Discover the remnants of a once-great civilization, walk in the footsteps of legendary figures like Hannibal, and marvel at the impressive archaeological sites overlooking the sparkling Mediterranean Sea.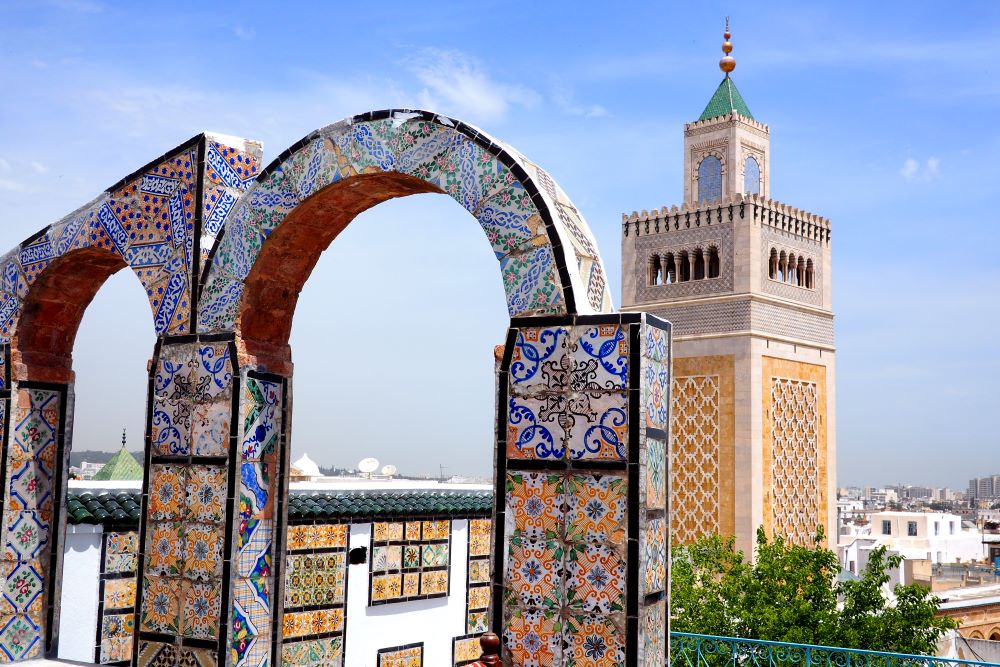 Discover the Enchanting Medina of Tunis
Tunis, Tunisia
Immerse yourself in the vibrant streets and bustling souks of the historic Medina of Tunis. Explore the labyrinthine alleys, soak up the rich history of this UNESCO World Heritage site, and be captivated by the exotic aromas of spices and traditional craftsmanship.
Accommodation at Maison Dedine
Airport VIP Service
Airport VIP Transfer
Full-Board Menu
Welcome Reception
Masterclass with Tunisian Top Chef
Wine Tasting
Dinner at Dar Zarrouk (1x)
Lunch at Foundek EL Attarine (1x)
Wine Tasting and Lunch at Domaine NEFERIS
Yoga Experience
Professional Local Guide
Touristic Sites Fees
VIP transportation
Tunis Airport Pickup & Transfer
Arrival and Check-in at Maison Dedine
Reception & Private Dining Experience
Breakfast
Visit the Medina of Tunis
Lunch at Restaurant Foundek El Attarine
Visit the city of Carthage and the Village of Sidi Bou Said
Breakfast
Masterclass with Tunisian Top Chef
Lunch
Free Afternoon
Dinner At restaurant Dar Zarrouk
Breakfast
Yoga Experience with Noe
Lunch
Free afternoon
Dinner
Breakfast
Departure to Domain Neferis
Wine Tasting Experience
Lunch
Return to Maison Dedine
Dining Experience
Breakfast
Exclusive Farewell Brunch
Check out from Maison Dedine
Transfer to Tunis Airport
Airport VIP Service
Private groups can also be arranged.