Tunisia's Cinematic Road: on the trail of iconic film sites
Green hills and palm oases surrounded by a sea of sand; ancient medinas and troglodyte homes; Oriental bazaars and coastal scenery; Roman and Muslim relics – all add up to a fascinating variety of images. For the film director, Tunisia offers rich pickings which is why over 130 world film productions have been carried out under Tunisian skies. It was here that George Lucas shot Star Wars and Steven Spielberg filmed Raiders of the Lost Ark. The Monty Python group chose it as the location for Life of Brian, and the English Patient – winner of nine Oscars – was also shot in Tunisia.
PRIVATE GROUPS
UPON REQUEST
DEPARTURE 2024
JOIN THE GUESTLIST
 STARTING FROM
€1.785
 Per person IncL VAT
Booking is now open, submit your guestlist application to join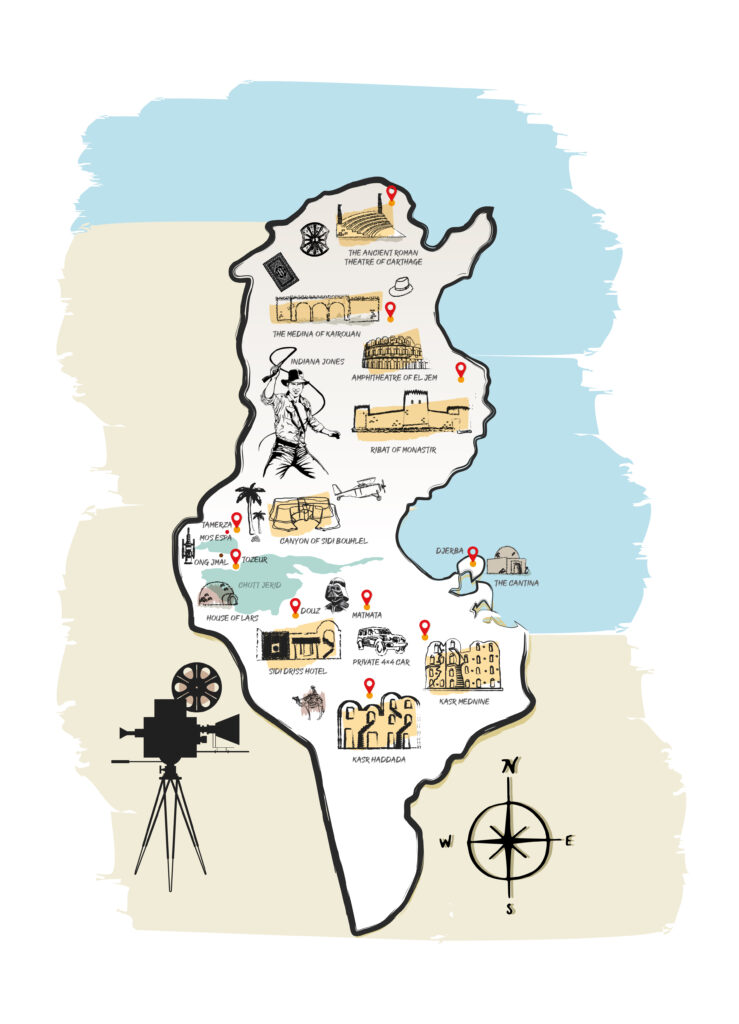 Small group experience 8-10 guests
Private trips for groups can also be arranged.